Spark plugs replacement in Boise, ID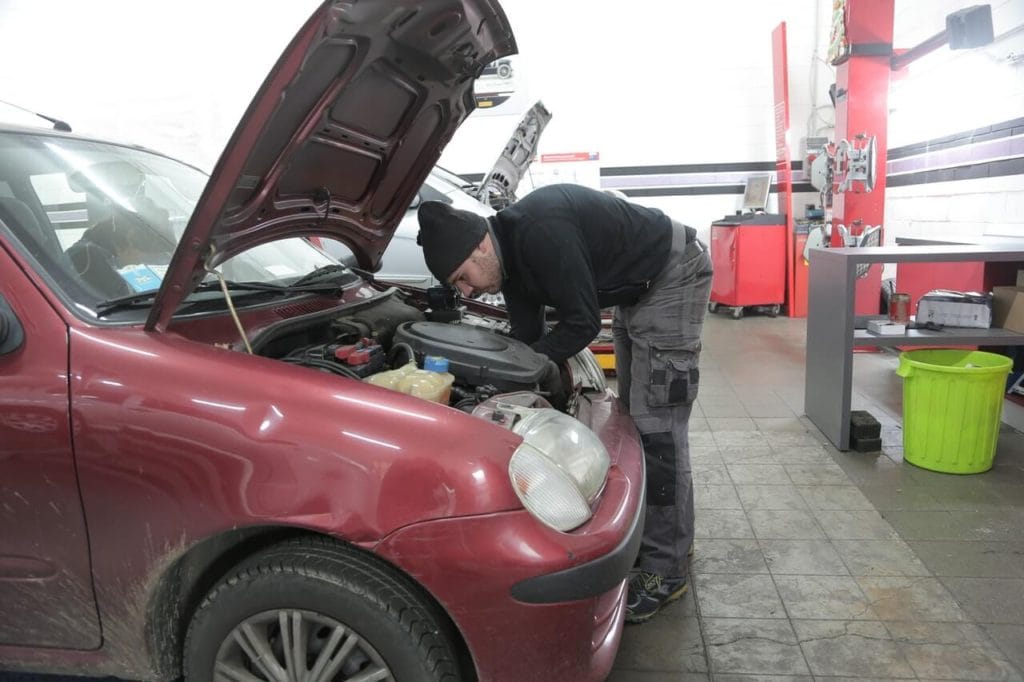 Engine spark plugs and the ignition coil are crucial parts of the ignition network, so if you happen to have difficulty starting your engine, there may be some issues impacting these components. It is well worth considering what your vehicle manufacturer urges with respect to when you are supposed to change your engine spark plugs.
Basically what happens is that the motor spark plug is using the very high voltage power generated by the vehicle ignition coil and so a little spark is established so the engine can perform as expected. The main reason why vehicle spark plugs need to be replaced from time to time is that the electrode at the very tip of it will eventually wear out and which could cause problems concerning the reliability of the system.
If you do not have expertise in substituting spark plugs, there is no need to fret, our trained mechanics at Mobile Mechanic Pros are there to assist you. We'll also bring the type of spark plug and ignition coil which is ideal for your car version, and therefore you do not need to spend time in locating a fitting one for your car.
As stated before, replacement must occur in accordance with your car manufacturer, typically every 20k — 100k miles. Because of the variation, it's strongly suggested that you assess your car's original manual and arrange the replacement parts so.
Other than that, these are some of the symptoms that your engine spark plug isn't working as expected:
· it's difficult to start your engine
· The check motor engine light is on your dashboard using the code for critical misfiring
· During acceleration, the check engine light is flashing
· Odd engine noises
· Failing the official state emission test
Sometimes your engine spark plug and ignition coil simply need a proper cleaning, so our auto mechanics will be sure during the inspection you get 100% clear information of the state of your vehicle and we won't charge you for a substitute if it isn't necessary. Mobile Mechanic Pros always put your client satisfaction first so you can trust our technical experience, honesty, and respect.
It is true that in some cases it is not dangerous to drive with worn spark plugs, in certain instances it may still cause engine damage to your automobile, so please get in contact with us at the first signs of any issue regarding the performance of your engine so we can perform a thorough investigation and provide you a clear image on what sort of automobile repair solution you require. Mobile Mechanic Pros also offers on-site starter replacement services. 
Mobile Mechanic Pros Boise serves its clients with high flexibility and it's our main priority that you receive the most suitable car maintenance solution you and your vehicle really deserve. Stay away from the hassle of driving your car to a car repair store: simply give us a phone call and our car mechanics will carry out the spark plug replacement at your own garage so you do not have to spend time at a physical store or leave your car there for hours or even days. Spark plugs replacement can be quick and easy if you entrust the right mobile mechanics, so make certain that you reach out to us should you need this type of repair service.
Some of our customers can also perform this job by themselves, but it is totally okay if you'd prefer someone else providing it for your automobile. Our mechanics are fully equipped to complete this job, so regardless of when and where you need such mechanic service, you can be certain that you can count on Mobile Mechanic Pros. Just give us a call and our mechanic will provide you an immediate quotation and assist you arrange the appointment. We serve our customers 7 days a week to suit your daily routine up to possible.
GET A FREE INSTANT QUOTE
We are happy to provide you with an online quote on any mobile mechanic service you need. Just fill out the details and if you like the price, we can arrange the appointment straight away!